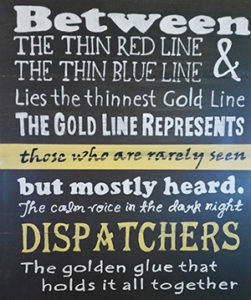 9-1-1 was established in the Tri-Cities area in 1988 through a cooperative effort of Sullivan County, Bristol and Kingsport.
In 1990, the District branched into three separate Public Safety Answering Points (PSAP) – Kingsport Central Dispatch/911 remains the PSAP for the City of Kingsport and additionally dispatches for medical calls in lower and western Sullivan County.
The dispatch center has grown over the years from starting with two table top phone sets in 1988 to moving into the then new Kingsport Justice Center in 1990 with three phone and radio combined console positions. By 2000, Kingsport added another complete communications console with the most up to date technology and equipment. Over the next decade, the technology continued to expand. Kingsport has stayed at the forefront of the industry by expanding to include two additional call taking positions with current integrated CAD, computer-aided dispatch, mapping and software based medical dispatch protocols.
Today, along with others in the state of Tennessee, the Kingsport 911 district is transitioning to and preparing for NexGen or the next generation of 9-1-1 technologies that will include numerous options for the public to contact 911. While this transition is not complete, callers will someday be able to text and use other forms of data transfer to report emergency situations and call for help.