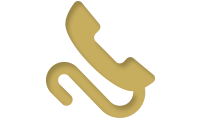 Dial 9-1-1
Tell the dispatcher what the emergency is
Wait for further instructions from the dispatcher
Don't hang up until the dispatcher tells you to
What is an Emergency?
Any serious medical problem (chest pain, seizure, bleeding)
Any type of fire (business, car, building)
Any life-threatening situations (fights, people with weapons, etc.)
What information will the dispatcher need?
The location where assistance is needed
Your name and phone number
The nature of the emergency
Descriptions of suspects, or additional information
Where? – Where is this occurring?
What? – What is happening?
When? – Is this happening now?
Who? – Who is the victim, suspect, etc.?
Why? – Do you know why this is happening? i.e. depression?
Weapons? – Are there any weapons involved?
Helpful Hints:
Always listen to the Dispatcher.
The questions they ask are for the safety of you, the public and the officers.
Just because they are questioning you, does not mean help is not on the way.
Information is entered into a computer & dispatched to the proper units.
Remain on the line until told to hang up. The operator may need more information or to give you further instructions.
Be familiar with your area. We can't help if you don't know where you are.
NEVER intervene in a crime in progress.
What to do when you need help, but it's not an emergency.
(Please contact the appropriate office.)
City Hall – 229-9400
Police Information – 229-9300
Fire Prevention/Inspection – 229-9440
Sullivan County EMS – 279-2812 (Convalescent Transport), 323-6474 (Billing)
Water/Sewer Department – 229-9454 (Maintenance), 229-9416 (Billing)
Public Works (Streets and Sanitation) – 229-9451
Public Transportation-KATS – 224-2613
Central Dispatch – 246-9111